Published: 13/08/2020
What's Happening to our Shops & Retail Units on Reigate High Street?
As Surrey based commercial property agents, RAB Commercial Property has seen first-hand the severe decline in the number of shops and retail units trading on High Street & Bell Street Reigate. The sharp decline on the High Street has been brutal in 2020.

Whilst Commercial Property Market Surveys have been recording a downturn across the retail sector in the UK for a number of years, this has clearly intensified in 2020 with lower rents, capital valuations and more empty shop units in prime locations than ever before. This is against a backdrop that has seen the warehouse, industrial and logistics sector boom with continued shortage of stock and strong rental / capital value growth.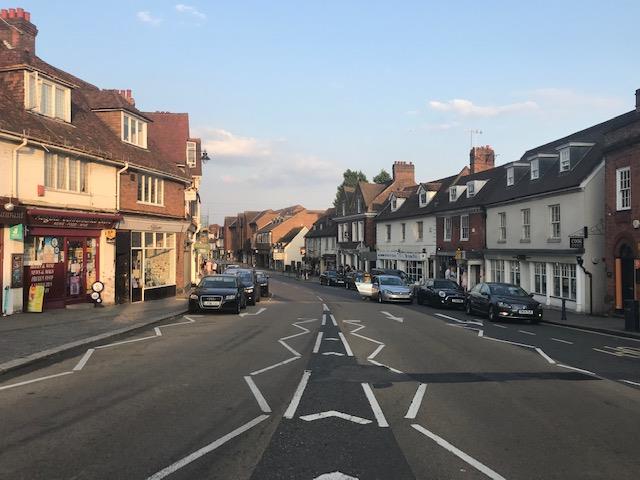 Reigate is an attractive place to live, work and shop in Surrey. Located at Junction 8 on the M25 Motorway, 23 miles south of London, with Epsom & Croydon to the north, Redhill to the east and Crawley to the south, Reigate benefits from good road and rail communications into Central London.

Reigate has always been a busy and vibrant town centre providing a good mix of national and independent retail shops and restaurants focused on High Street & Bell Street. Locals and visitors to Reigate like the mix of established national retail chains such as M&S, Boots, Fat Face, Dreams, Carpetright and Morrisons amongst small independents. In the past when shops closed down there was always a queue of national retail chains waiting to secure representation and the concern was about maintaining that vitally important vibrant retail mix as national chains. How times have changed evidenced by the increasing number of vacant and boarded up retail units.

There remains plenty of good places to eat including Wagamama, Bills, Nando's, Lebanani, Café Rouge and Giggling Squid amongst others.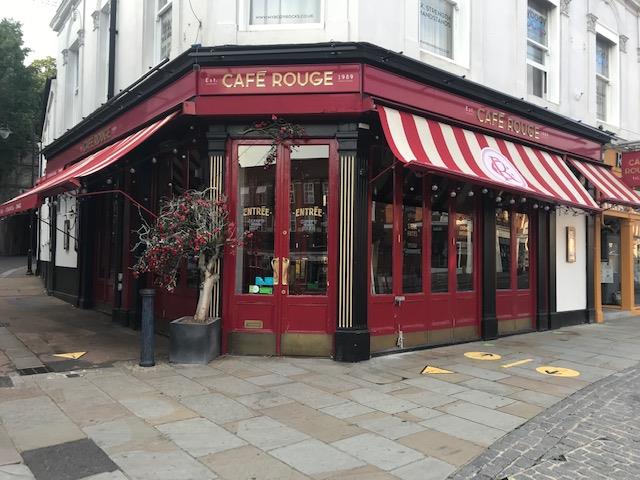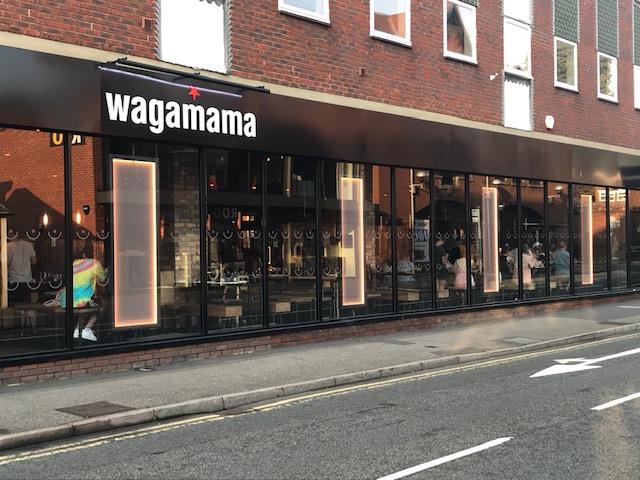 Today the retail sector is struggling to survive and many national and independent chains have closed or will be forced to close if business does not improve and quickly. Recent closures on the High Street include Lloyd's Bank, Nat West, Carphone Warehouse, Martins Newsagent & Jack Wills. Laura Ashley will be closing its doors forever shortly.
On a positive note for the High Street in Reigate, the Government has announced changes to our planning system, which will see the current Use Classes Order overhauled in favour of increased flexibility. The change has been introduced to support the recovery of our High Streets.

The new planning system which comes into force on 1 September 2020 will allow greater flexibility to change use without the need to secure planning permission.
In short Use Classes A1, A2, A3 (Retail / Cafes / Restaurants, financial & professional services), B1 (Offices), D1 (Clinics, Health Centres & Nurseries) and D2 (Leisure) will all form a new Use Class E 'Commercial Business and Service'.
It is hoped the new use class system will allow vacant retail space on our high streets to be repurposed for more viable alternative uses and breathe new life into our declining town centres.
RAB Commercial Property expect the new use class system to benefit both private and institutional landlords who will no doubt pick and choose the most valuable use or uses for any vacant property.
It remains to be seen if the new planning system enables vacant and redundant buildings to be repurposed more quickly or if local authorities seek to impose restrictions to protect the High Street.
In our opinion the future for retail / shop units on the High Street in Reigate is positive but it is going to be a bumpy ride. Greater flexibility introduced by planning reforms will hopefully be positive for Reigate.
If you are thinking of Letting or Selling your retail / shop unit in Reigate Speak to our commercial property experts for a free uncomplicated and strictly confidential consultation.
We have retail property requirements in Reigate, Redhill, Crawley, Croydon, Sutton, Epsom and throughout Sussex & Surrey and urgently require more stock to match demand.
If you decide to appoint us as letting or sale agents you will find our fees our very competitive for a full marketing service.
We take all the hassle and stress away from letting or selling your property with quick results.
We look forward to hearing from you.
Click hereto register your property search requirements
For more information please contact :
Richard Braysher
(t) 020 3751 2775
(m) 07788 274312
richard.braysher@rabcommercial.com
www.rabcommercial.com